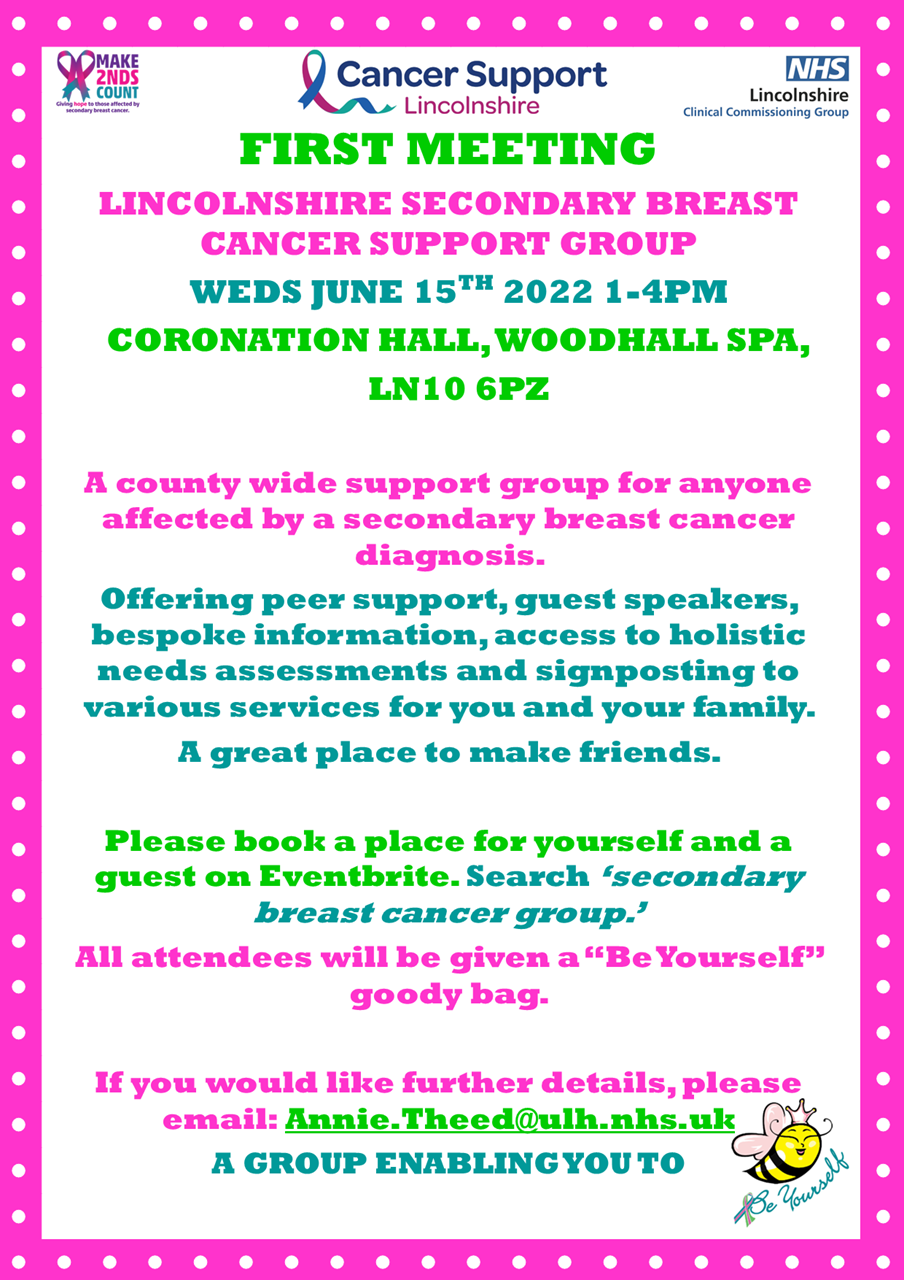 23rd May
Lincolnshire secondary breast cancer support group
Lincolnshire secondary breast cancer support group
The launch in Woodhall Spa is a chance for everyone to meet, there is a free mindfulness session and a free goody bag.
5th May
Surgery Car Park
As of 3rd May there will be no disabled access to St Johns Medical Centre Car Park.
We have, unfortunately, had to make this decision due to ongoing damage to staff cars. We have not been able to trace the drivers who have caused the damage as they have unfortunately not declared this to the surgery.
Patients with a blue badge can park on Station Road just outside of the car park entrance.
We apologise for any inconvenience caused.
28th Jan
Masks in General Practice
Face coverings and face masks are still required in health and care settings to comply with infection prevention and control and adult social care guidance. This includes GP surgeries.
You are required to wear a face covering on entering these healthcare settings and must keep it on until you leave unless you are exempt or have a reasonable excuse for removing it. Examples of what would usually be a reasonable excuse are listed below.
This includes (but is not limited to):
children under the age of 11 (the UK Health Security Agency does not recommend face coverings for children under the age of 3 for health and safety reasons)
people who cannot put on, wear or remove a face covering because of a physical or mental illness or impairment, or disability
people for whom putting on, wearing or removing a face covering will cause severe distress
people speaking to or providing assistance to someone who relies on lip reading, clear sound or facial expressions to communicate
to avoid the risk of harm or injury to yourself or others
police officers and other emergency workers, given that this may interfere with their ability to serve the public
Exemption cards
If you have an age, health or disability reason for not wearing a face covering:
you do not routinely need to show any written evidence of this
you do not need to show an exemption card.